----- 2022 / On-going -----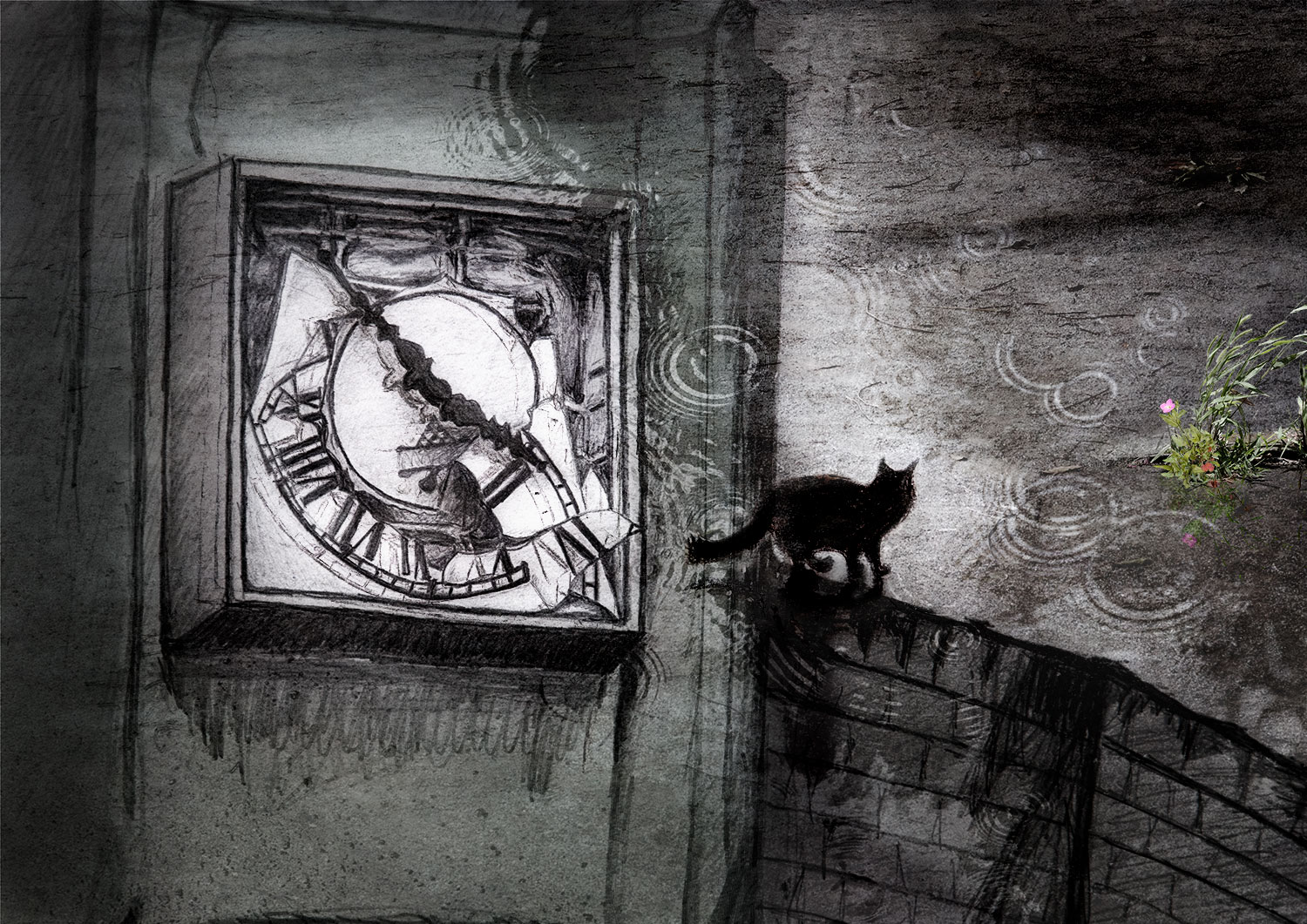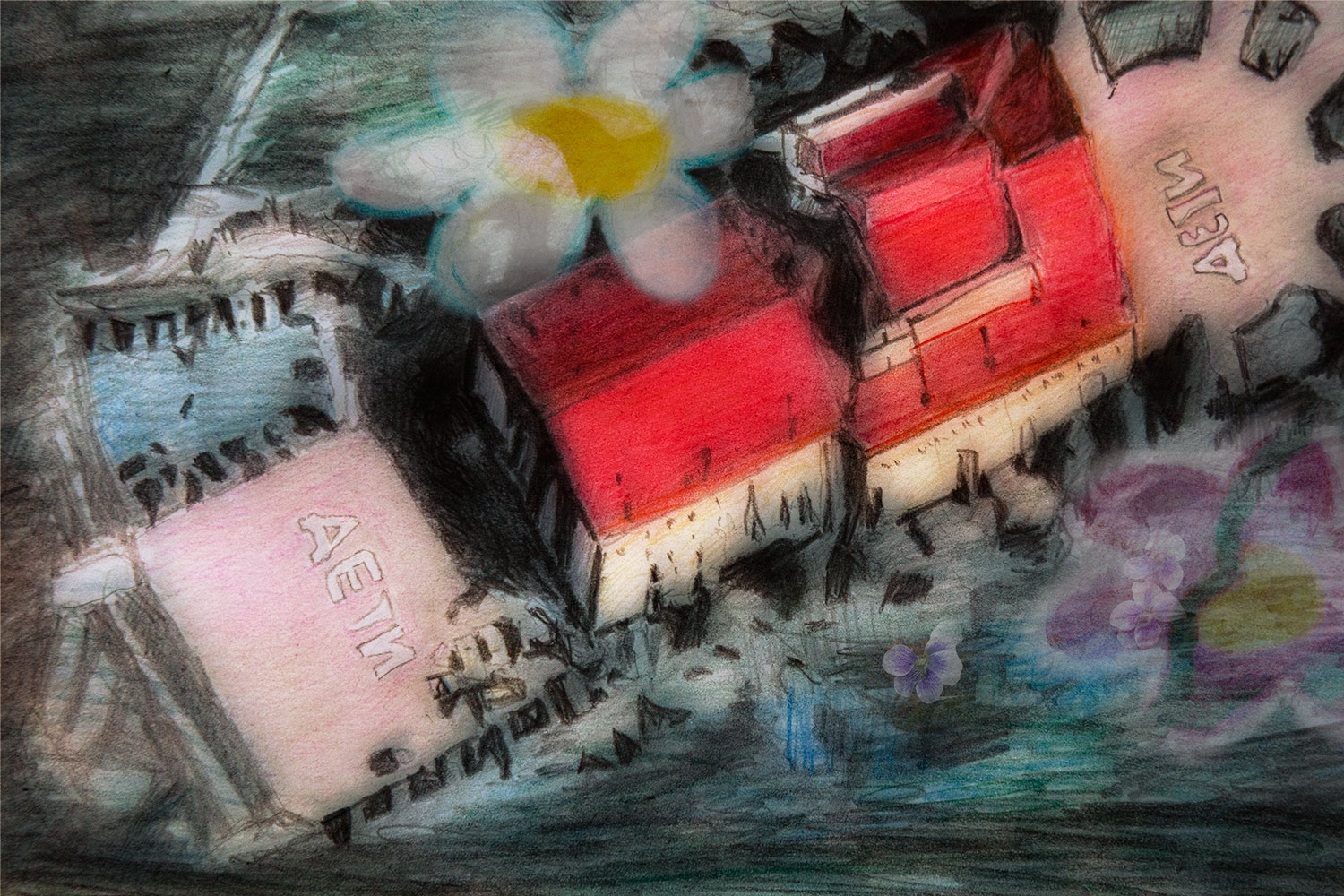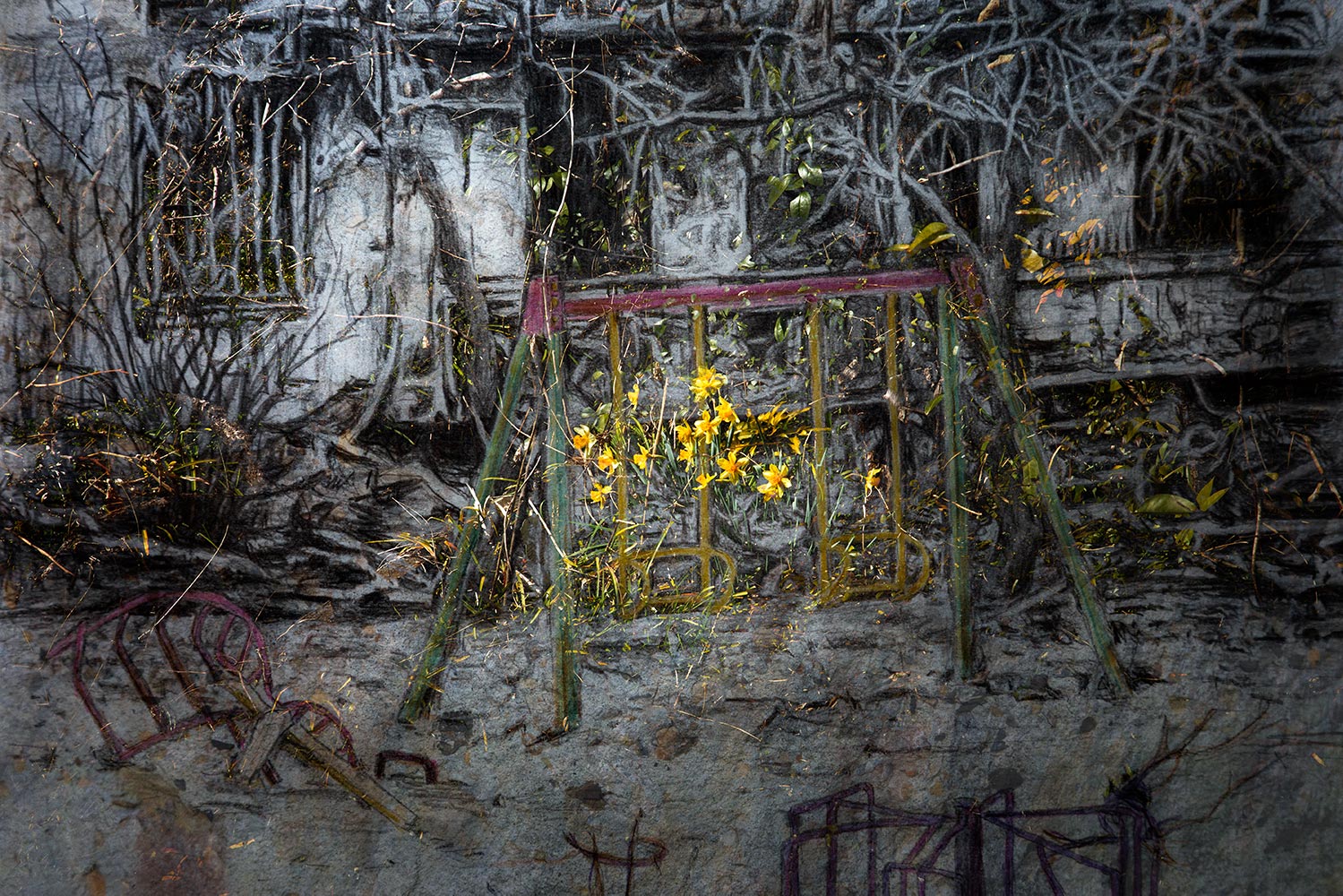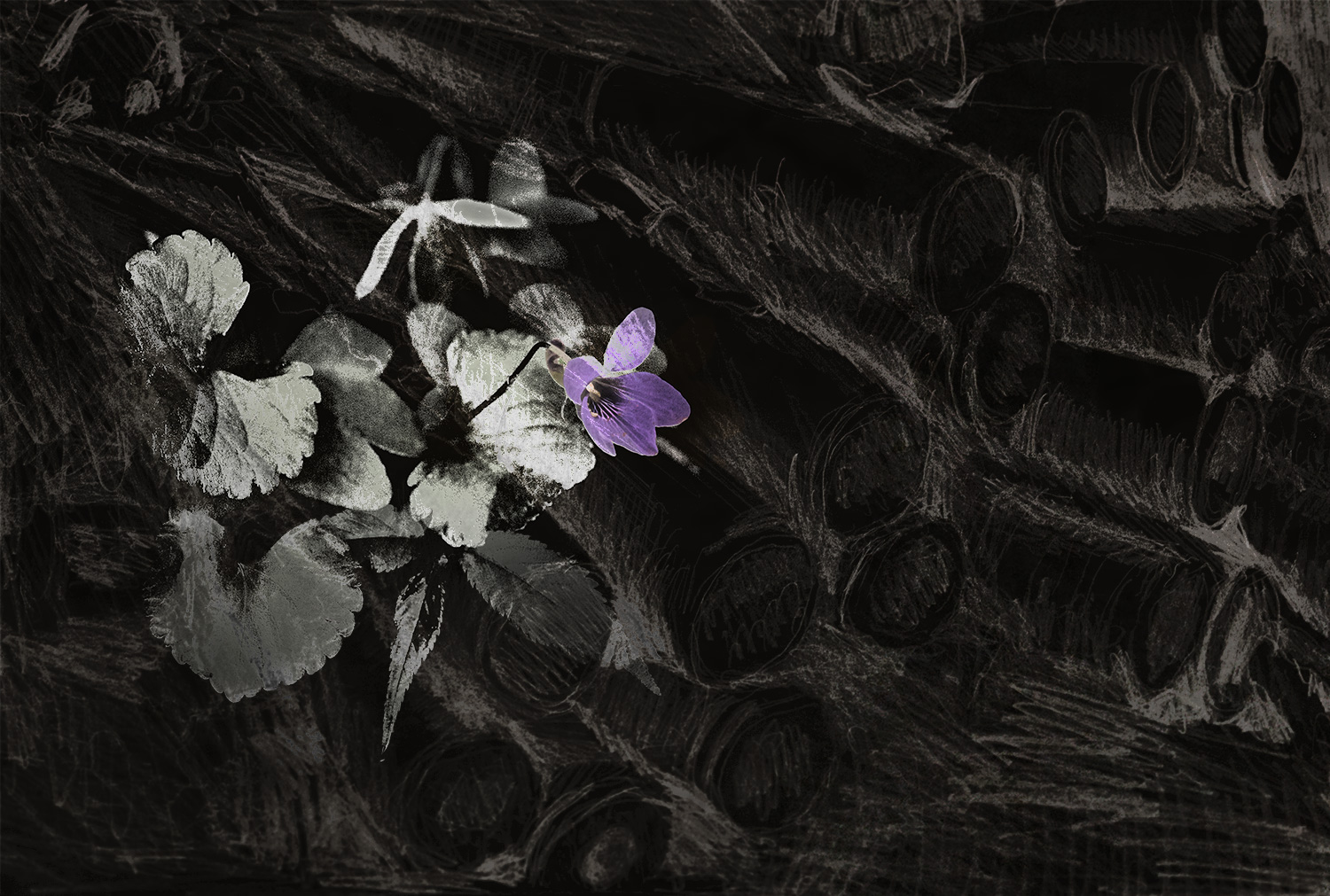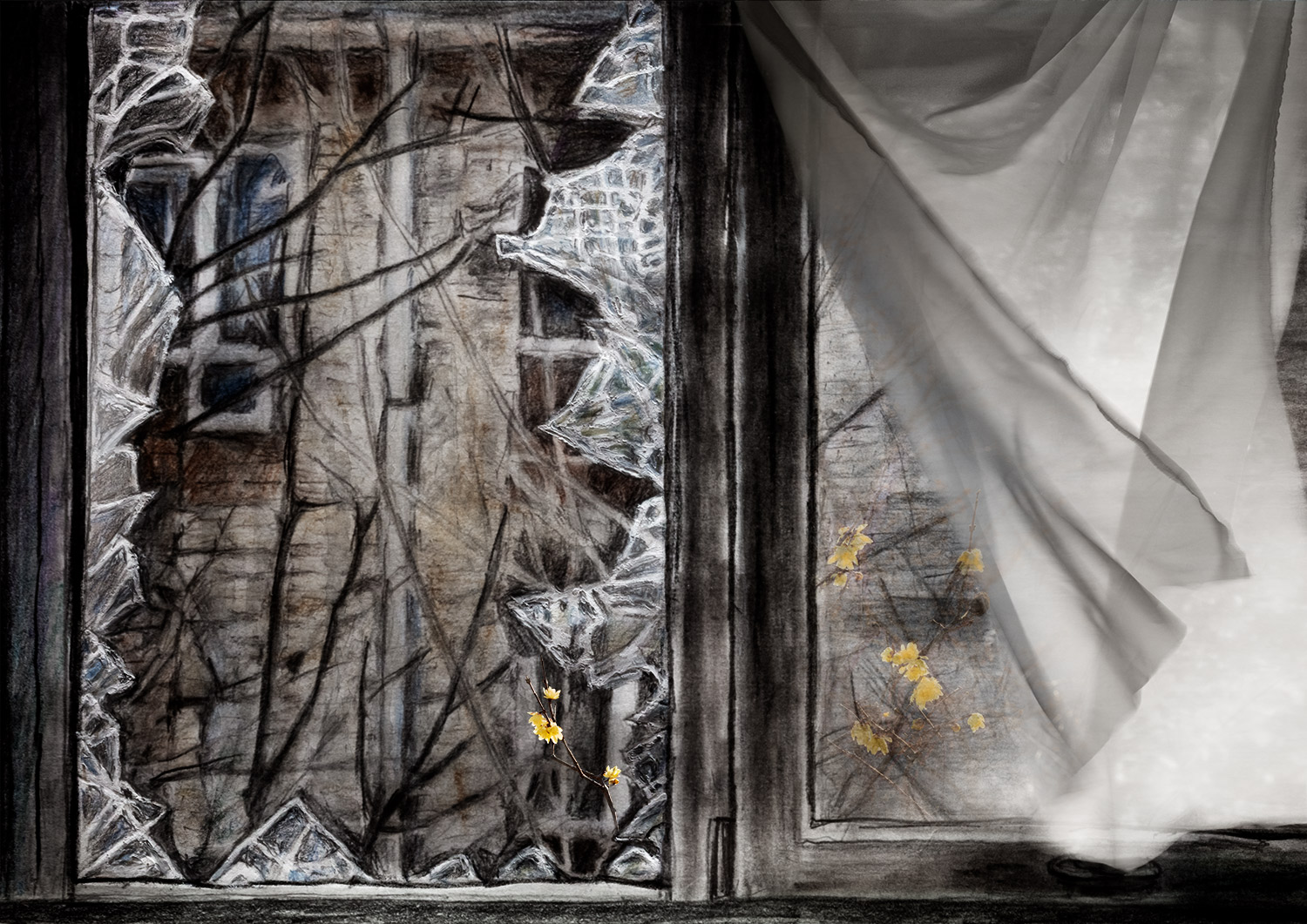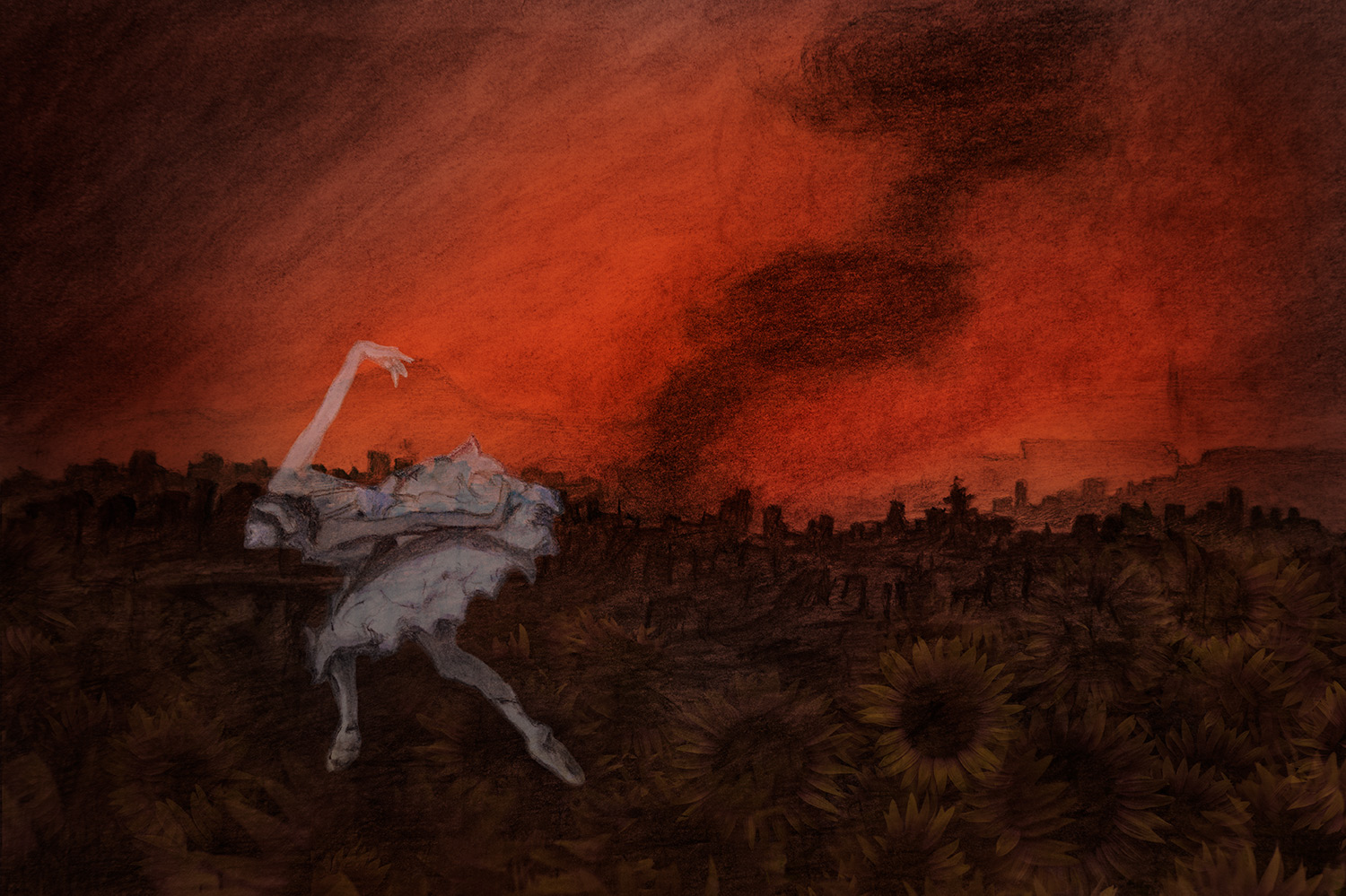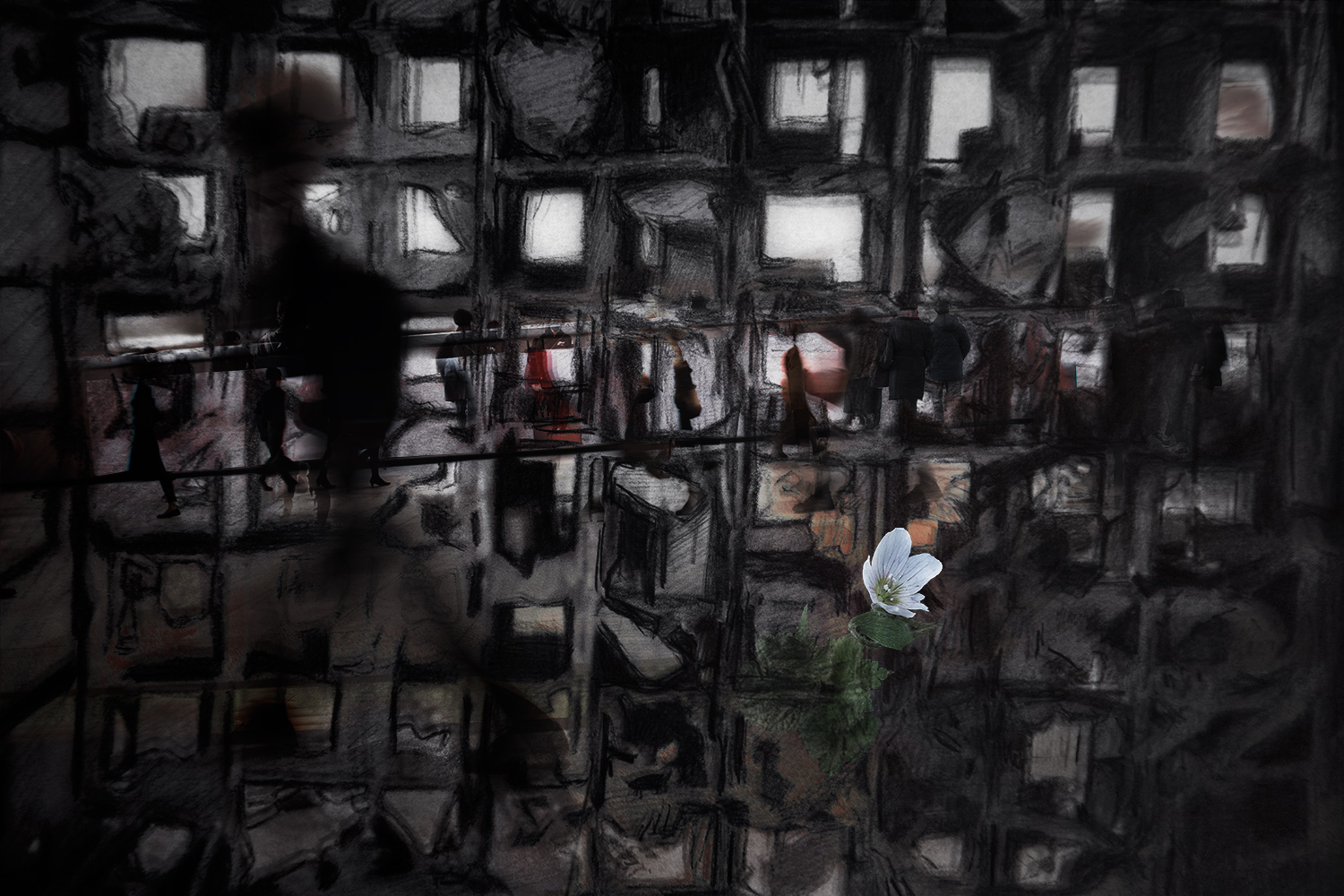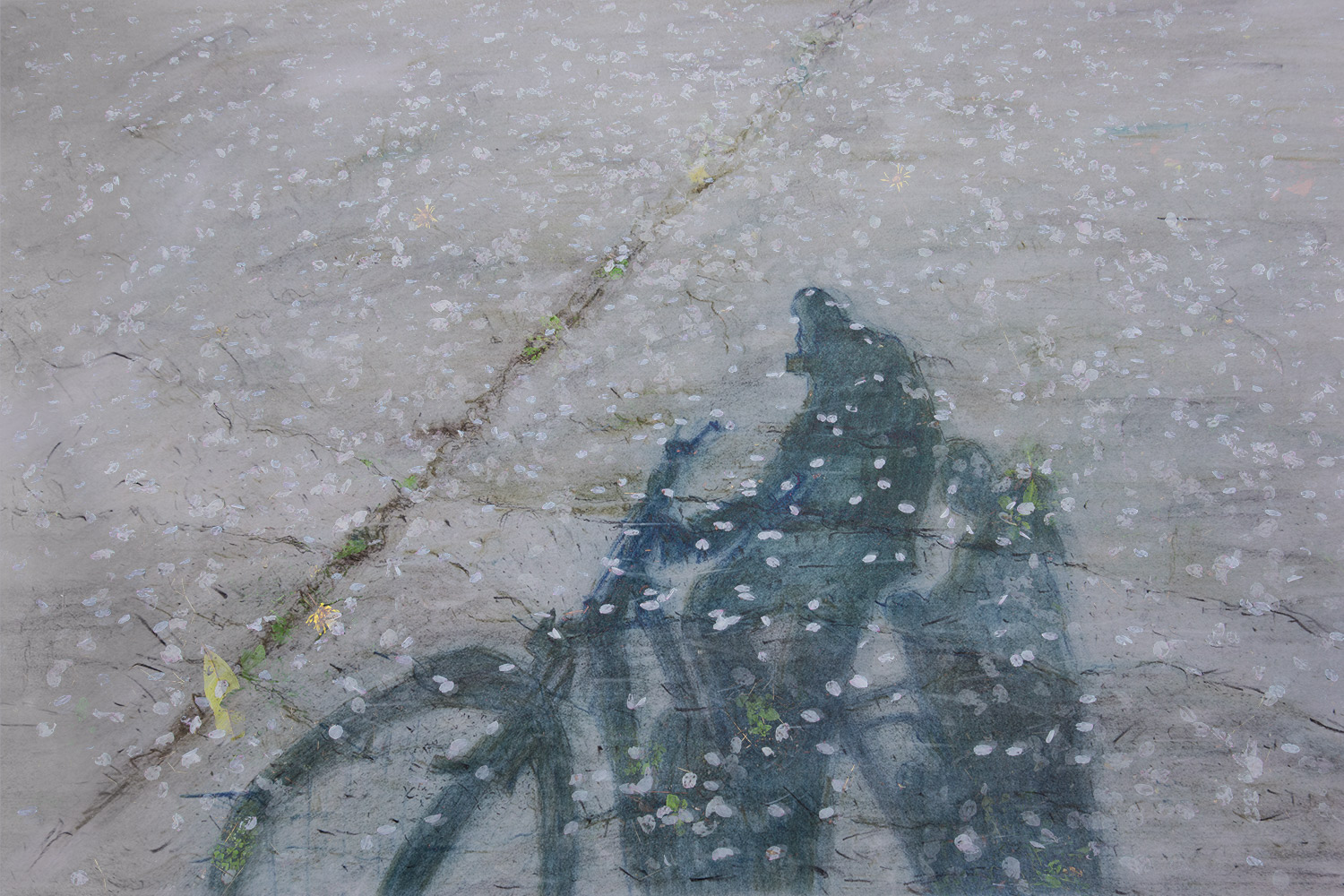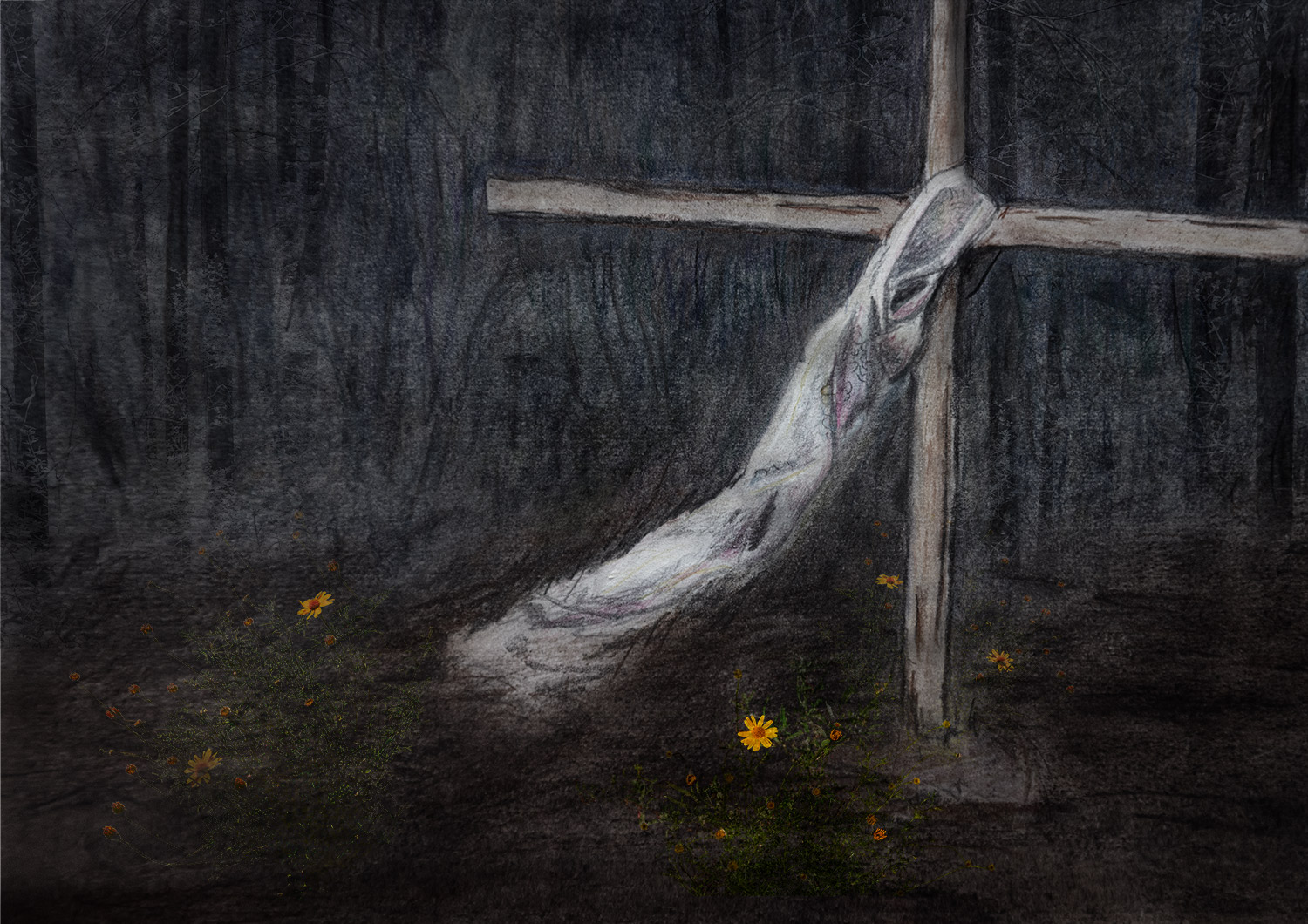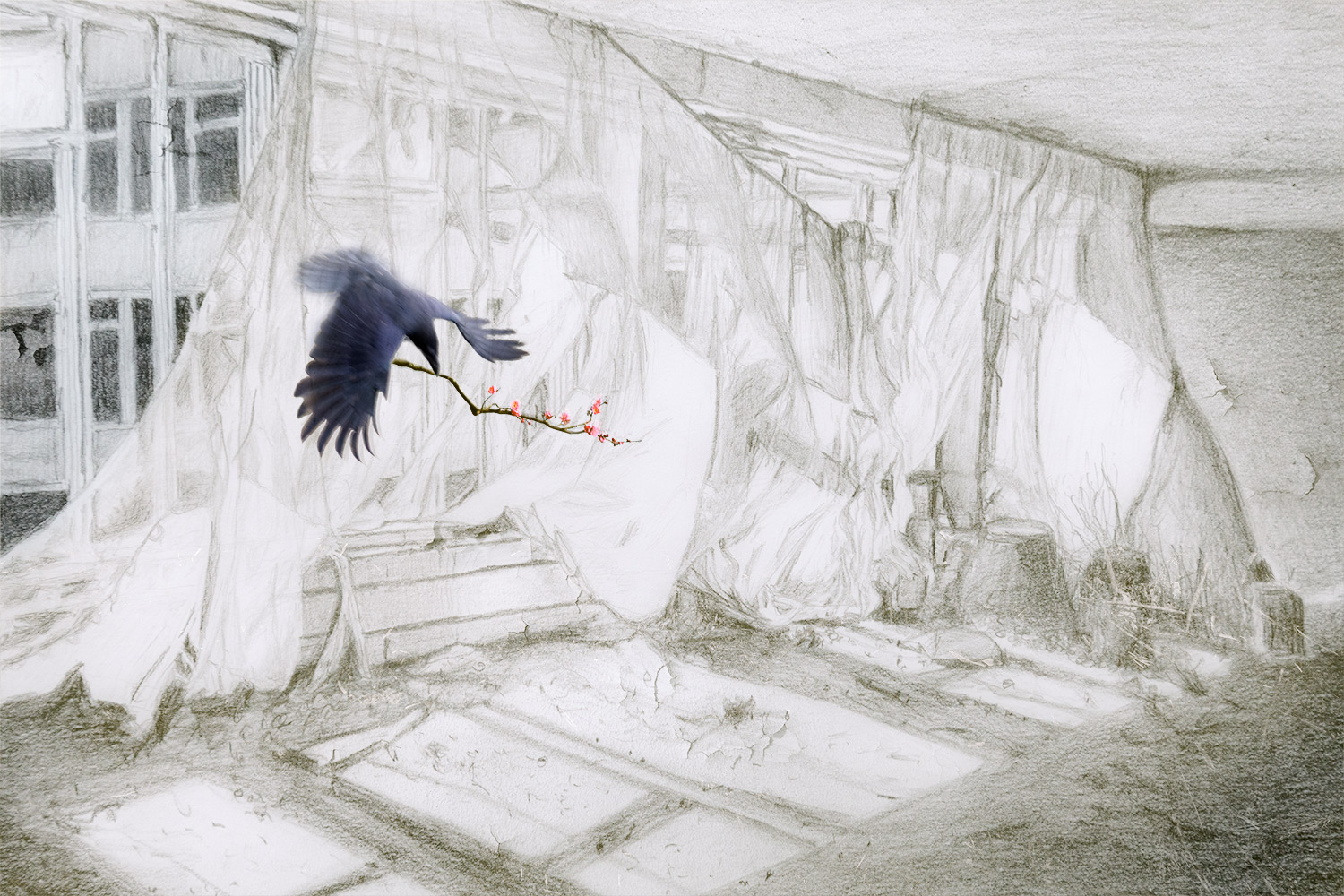 STATEMENT
Previously, I read a book by Svetlana Alexievich, named 'The Unwomanly Face of War'. The book served as a collection of stories from female soldiers from the Russian Army, during their time in World War Ⅱ. I was deeply shocked by the harsh fate endured by these young teenage girls.

The daily news cycle is focused on the war in Ukraine, and the sight of fleeing civilians is common. I have found myself weeping again and again. When I think of their suffering and sorrow, I am devastated by the enduring cruelty of that reality, which remains unchanged over time, so similar to the harsh fate of those girls from the past.

Before I knew it, I found myself drawing those same intense images witnessed in that footage. Broken windows, broken buildings, broken parks … there should have been people's lives and children's laughter there.

When I contemplated the unreasonable tragedy that these lives and laughter have been suddenly stolen away, I felt the urge to accompany my drawing with a flower that blooms in reality. I created a single piece of artwork by pairing my drawing, which I captured through photography, with my photos of small flowers. It was be-cause I wanted to mourn those who would have perished there and keep them in memory. Just as the tiny flowers blooming by the roadside manage to blossom again even when they are trampled upon, I hoped that people could hold onto even a little bit of hope.

Every now and again, when I notice normally overlooked flowers, it brings me peace. These tiny lives and the image of ordinary people living on the battlefield-the two overlapped in my mind.